Recently WGO Technology's new product - Outdoor panel display has been certified by CE of the European Union and FCC of the United States, and its product technology has been internationally recognized. This will bring outdoor panel display into developed countries such as Europe and the United States, laying a good foundation for expanding the international market and going to the world!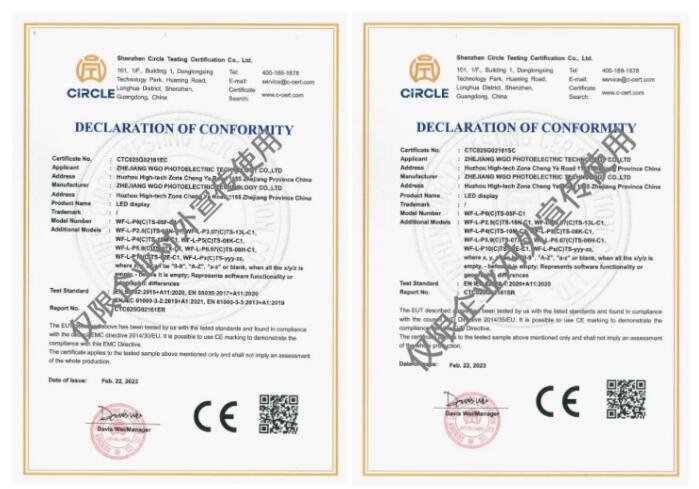 CE Certificate
The "CE" marking is a safety certification mark that is considered as a permit for manufacturers to open and enter the European market. In the EU market, the "CE" mark is a compulsory certificate, whether it is a product produced by an enterprise within the EU, or a product produced in other countries, in order to circulate freely in the EU market, it is necessary to affix the "CE" mark to indicate that the product meets the basic requirements of the EU "New Methods for Technical Coordination and Standardization" directive. This is a mandatory requirement for products under EU law.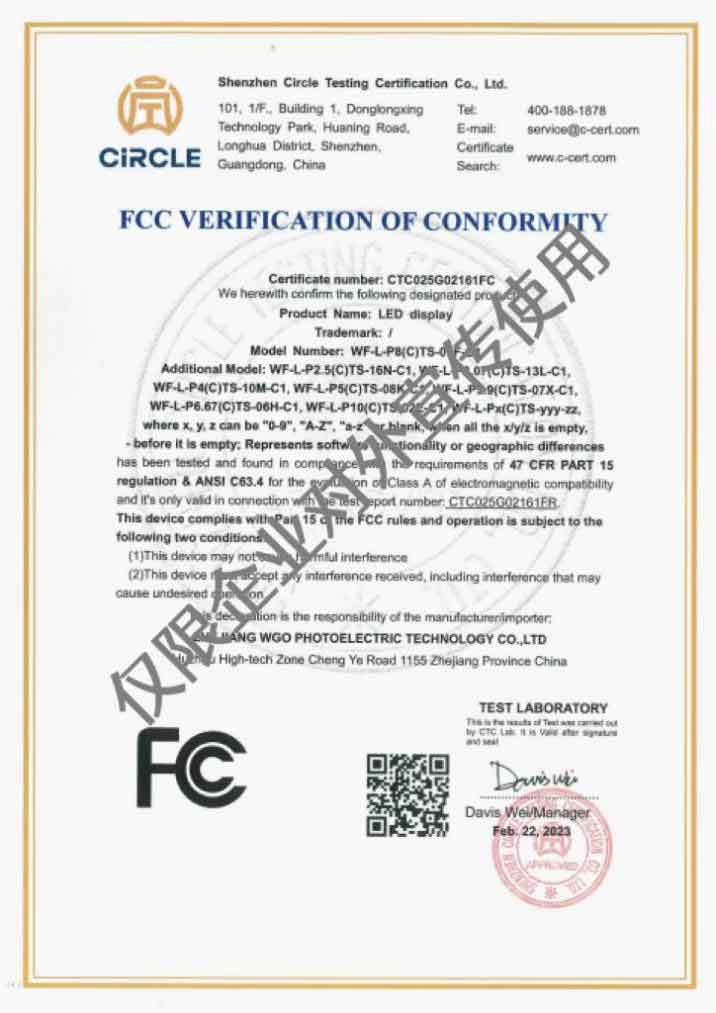 FCC Certificate
FCC certification is the Federal Communications Commission certification, radio application products, communication products and digital products to enter the US market, all require FCC accreditation. The FCC Commission investigates and studies all stages of product safety to find the best way to solve problems and At the same time, FCC also includes radio equipment, aircraft testing, and so on.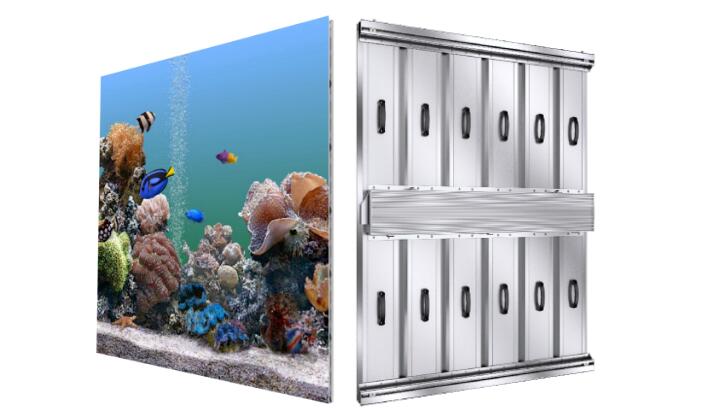 In recent years, WGO Technology has carried out key research and development research on several important points such as energy saving, heat dissipation, protection, flatness, and excessive weight of household display products and launched outdoor panel displays which can replace conventional pre-maintenance and post-maintenance displays in parallel.
In terms of energy saving and heat dissipation, the back-mounted aluminum shell design is adopted, coated with high thermal conductivity silicone, supplemented by the dual-voltage power supply line design, which effectively reduces the power ratio of chip heating consumption and effectively reduces the temperature rise of the display screen;
In terms of protection, the independent research and development of fully enclosed integrated profile aluminum shell, the protection level can reach double-sided IP65;
In the aspect of smoothness, the flatness of 0.2mm can be guaranteed at -30 ℃ or 60 ℃ by using alloy aluminum with high stability and high precision processing by CNC.
In terms of weight control, the hollow design is adopted to effectively that reduce the weight of the product and the lowest can reach 24 Kg/m2.
Successfully it has obtained CE certification from the European Union and the FCC certification of the United States.
"It is not only the recognition of the quality of WGO Technology's products.MeanWhile,It also added a security guarantee for the customers to use WGO products."